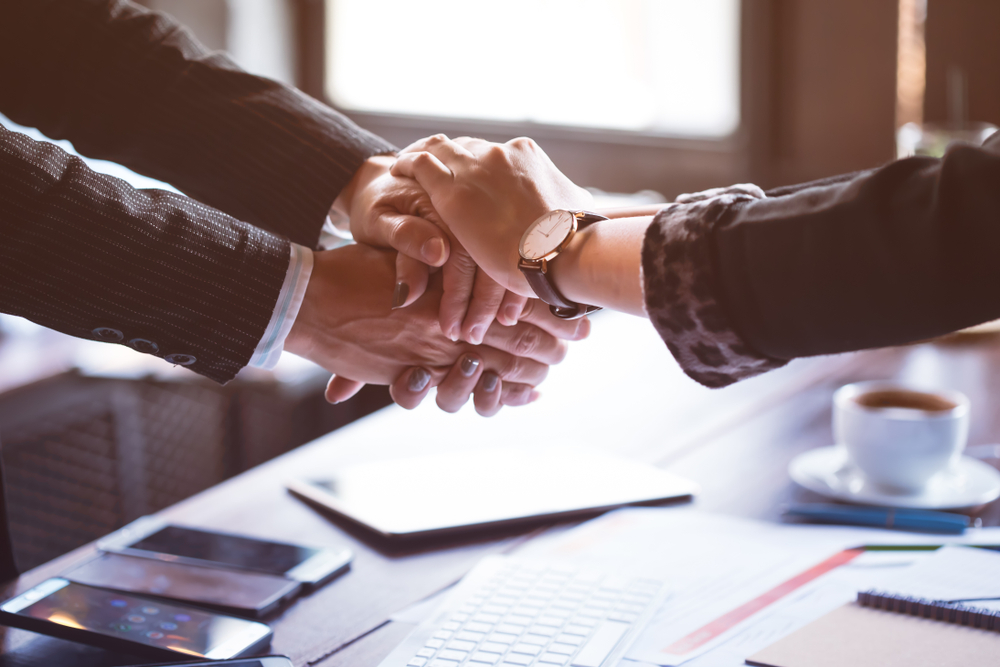 The term General Counsel refers to a senior attorney who provides an organization advice and legal guidance on a wide range of legal matters. The General Counsel also manages all attorneys who work for an organization. By contracting with The Law Offices of Katharina Martinka, you can leverage the power of a General Counsel for your California business from the start-up phase through its established corporate existence.
General Counsel Provides Invaluable Legal Experience
As a seasoned business attorney, your General Counsel provides broad-based experience built from years of legal practice. This experience and seasoning enable the attorney to assist in high-stakes decisions that would significantly impact an organization's bottom line. Businesses and other organizations often rely on their California business attorneys to provide sound legal advice and guidance, especially in the following areas:
Contract Negotiations
A California business attorney can help with contract negotiations by advising on the contract terms or drafting the language. They also review contracts for legal accuracy, reducing risk and avoiding potential pitfalls down the road.
A contract negotiations attorney can assist you in defining your needs, then presenting them in a persuasive way that ensures a win-win for all parties. A California business attorney can also assist in dispute resolution by proffering alternative language and positions during contract negotiations.
Litigation Strategy
As General Counsel, your California business lawyer can also develop and implement a litigation strategy tailored to your organization's goals, budget and specific facts and circumstances. This includes advice on how to draft, argue and respond to discovery requests, motions, and other filings. Your organization's General Counsel can collaborate with and manage outside counsel regarding budgets, trial preparation and settlement negotiations.
Risk Management
General Counsel acts as an integral component of your business's risk management staff by identifying perceived and actual risks and working with management to develop strategies to mitigate and/or manage those risks. They may also function as lead counsel in matters when a person or entity sues the organization or a governmental agency launches an investigation.
Laws and Regulations Compliance
CA business lawyers guide compliance issue resolution. They also monitor relevant laws and regulations to provide the company with up-to-date information, so it remains in compliance. Your General Counsel may generate, solicit and review compliance documents and work with your risk manager to develop the procedures to document statistics and other information required by government and industry organizations periodically, to meet compliance requirements.
Mergers and Acquisitions
General Counsel contributes legal advice on company mergers and acquisitions. These attorneys draft, negotiate and review merger documents and negotiate which intellectual property, or other assets a business receives during an acquisition. Many companies rely on General Counsel for insight into the acquisition or merger risks. These lawyers also work to protect the interests of company shareholders.
Intellectual Property
A General Counsel provides legal advice on how to protect intellectual property. This attorney might assist in writing employee education courses on intellectual property protections, so they know what to do to protect company property. Your CA business attorney also would review or contribute to writing the company's policies. procedures and IP protection incentives and award programs.
Using an Experienced California Business Attorney Helps
Organizations rely on General Counsel to provide sound legal advice in the areas of contract negotiations, intellectual property, litigation strategy, mergers, acquisitions, and compliance matters because they have the experience and knowledge to spot and handle complex legal issues. Your General Counsel builds a deep understanding of the organization's business operations, allowing them to provide more effective legal guidance.
Does General Counsel help in private matters?
General Counsel does not become involved in private matters but can refer you to other California business lawyers with extensive experience in the area of your private matter. The General Counsel only represents the organization, not an individual.
Retain General Counsel with extensive experience to handle your organization's legal matters.
Retain Katharina Martinka as your organization's General Counsel to provide experienced legal assistance in the areas of contract negotiations, intellectual property, litigation strategy, mergers, acquisitions, and compliance matters.
Contact The Law Offices of Katharina Martinka to hire a business attorney with three decades of experience who can provide you with the guidance and representation your organization needs. Let Katharina Martinka's experience in the California legal community and advising California businesses help the vision for your organization become a reality. Call today!